This morning I sit here waiting, waiting for my husband and his best friend and son to return with our old stuff from our old house. I sit here waiting for them together to finally clear out our old house and old shed to bring here to our new house. The next time I go to the old house, it will be empty. The home we created there will be gone. Dings of our presence will remain until the new owner paints and re-carpets.
Our new house is becoming home. In fact, it was home the first day we walked in before we even knew what the inside looked like. As soon as we parked, I said to myself, "This is our home." As we walked through the door to hear the realtor say, "Come on in," I very quietly uttered, "This is our home." As the realtor left to let someone else in another house down the street, we perused the first floor. I said quite audibly ---- This is it. This is our home.
We were able to check out each room and I could almost envision how
wanted
each room to look. We have now been here a full week. We are taking it one room at a time leaving the majority of our stuff in the garage. Our big "project" is in the Master Bathroom. We replaced the light fixtures in their already. Next on our list is something we have in hands already are the outlet covers, outlets and switches. We want them to be dark to match the cabinets. If they are going to stand out, they might as well stand out in a really awesome way instead of a, "Oh those are really ugly standard white outlets."
The thing on want list is a new towel bar, hand towel bar, robe hook and a toilet paper holder. The total price on all four things is about $90 so we will wait for another pay check to come in before we bite the bullet and order them on Amazon. Then, we need a light fixture to match. We haven't decided on that light fixture yet. We didn't realize it, but the builder put brushed nickel for almost everything, but in this one bathroom ... they used a bronze light. Now we love the look of bronze, but we've decided to keep the look of brushed nickel in the master bathroom. We may just switch out the light for one of the lights upstairs for now, but we may just leave it until we can purchase the right light. Why do the work twice?
***
Out with the old washer and in with the new.
So for about five years, I have been itching to get a new washer and dryer. However ours were working "Just fine" so I couldn't really justify getting what I wanted. Well when we decided to buy the new home and sell our old one, we justified the new purchase. Why bring our old ratty 14 year old set with us when we could buy exactly what I wanted.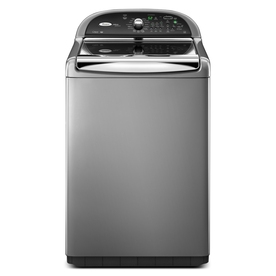 LET ME TELL YOU ---- I LOVE THEM! They arrived Thursday morning. The washer is REALLY neato. It has a clear lid on top so you can see your clothes being washed! I watched laundry Thursday morning in lieu of television (OH yeah that's right we didn't have television or internet yet at that point!).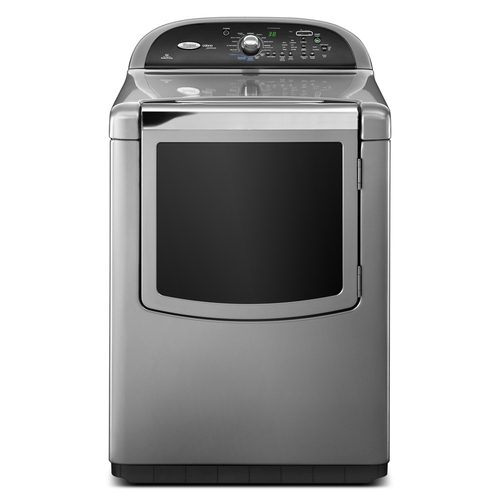 Now this set of machines --- are $1200 a piece! You think I paid that? Well, we *knew* based on many many sales associates telling us that they would be on a great sale on Memorial Day Weekend. We also knew that we could wait a week to do laundry after moving in so we waited. We were told that the sale would start Thursday. I knew that the old sale was set to expire on Tuesday. So on a whim, I got online and found out on Wednesday that they were already on sale for $890! Then, we had a coupon! My friends. We bought each for only 800 each (which is about 200 dollars lower than we typically can find them on sale)! Now yes, we could have gotten less expensive set --- however, these are a set that I have been itching for since they came out on the shelf and that pretty gray color is to die for! And in case you are wondering, unfortunately you can't watch the clothes tumble. The glass is two dark to see through. Bummer, but the clothes dry MUCH faster than my old machine. One load would have taken me 90 minutes to dry at least in the old machine. The new machine ---- 37 minutes!
I LOVE THEM!
Out with the old and in with the new!